CALL NOW
Greener Funerals
People are increasingly concerned about the impact that they have on the world we live in. Some may wish to have a completely "green" funeral, whereas others may wish to incorporate some environmentally friendly elements. A funeral is often a time for reflection and including "greener" options can be a powerful signal to those present.
Read more….
It would be an honour to support you, should you want to make greener choices.  We are the first UK funeral director to become a certified B Corp and won the "green funeral director of the year" in the 2021 National Good Funeral Awards – people and planet matter to us.
Please get in touch if you would like to express your wishes, or need to arrange a funeral and would like to consider the environment in your choices.  We support people from across Yorkshire and Greater Manchester but are always happy to answer questions and give advice for anyone from further afield.
Please scroll down for specific information about greener funeral choices.

Greener Funerals Research
Until recently, there has been no expert, independent and publicly available information about the relative impact of these choices.  Thanks to community-funded research, we now have access to data that can help you make greener choices and help the industry achieve net-zero.
The research was carried out by experts at Planet Mark using Life Cycle Analysis on two key elements of the funeral process: the impact of different coffin materials and body committal/disposal options.  While the research is not exhaustive and there is much to be learned, it provides the most transparent and independent data publicly available now.

Read more about coffins
Choosing a coffin made from biodegradable materials (such as cardboard or wool) can sometimes be an effective way to minimise your impact on the environment. However, it is also important to know how far these coffins have travelled as more locally grown and manufactured options may be preferable.
If you would prefer a wooden (or wood effect) coffin, then selecting one made from locally source hardwoods (like oak or cherry) or softwoods (like pine) can be more environmentally friendly than other options.  Manufacturers will be able to advise where the wood has been grown and whether it is Forest Stewardship Council (FSC) registered.
Contrary to widespread belief, you do not have to use a coffin at all. Alternatives, such as a material shroud are an increasingly popular. If you think you would prefer a shroud over a coffin, you might like to think about whether it is for burial or cremation, as sometimes the lack of a coffin can inadvertently increase the emissions of a cremation.
Read more about burial
Burial, compared to cremation, is likely to be a greener choice (as it avoids the mercury, dioxin and carbon monoxide emissions associated with cremation). Furthermore, burial closer to the surface (such as in a natural burial ground) means that decomposition becomes aerobic and is more beneficial.
If you would like more information then please refer to the Planet Mark report (link above).
Read more about travel
You may wish to consider how far the body and funeral attendees travel and the type of fuel used in transportation. Choosing a local burial ground and having the service in the same location may be possible and you may wish to consider using our electric hearse and limo. Attendees can be encouraged to share cars or travel together in a larger vehicle.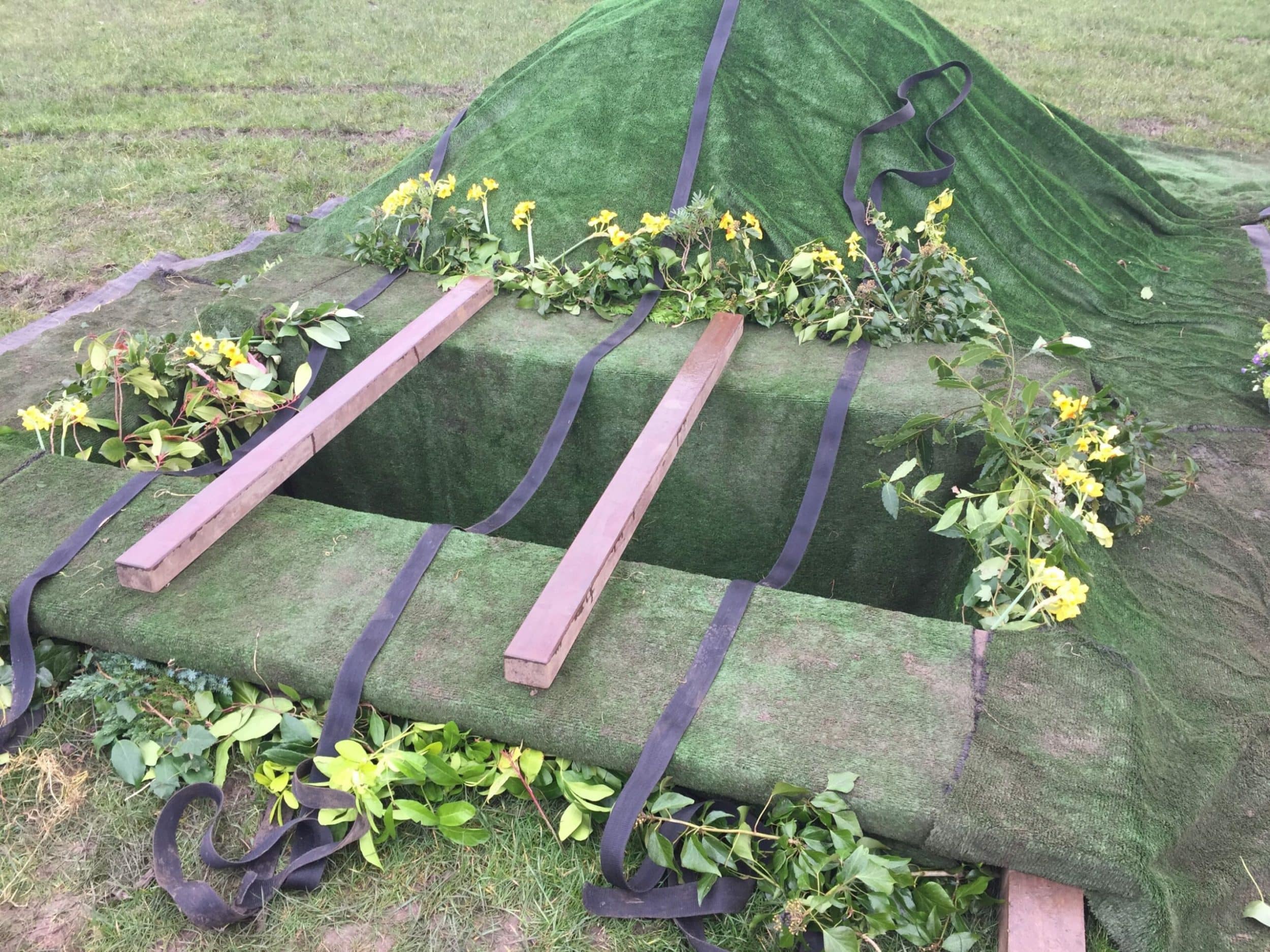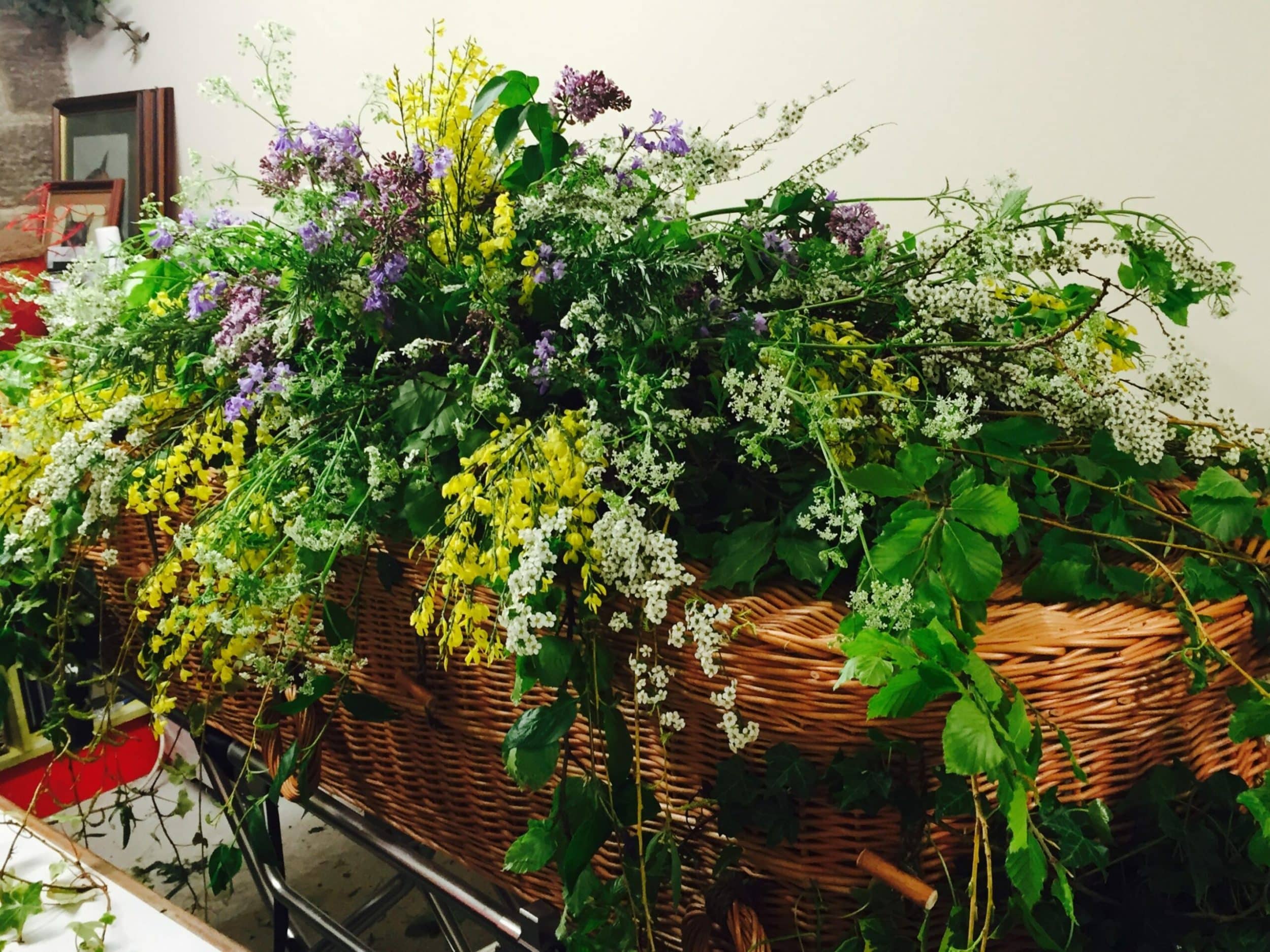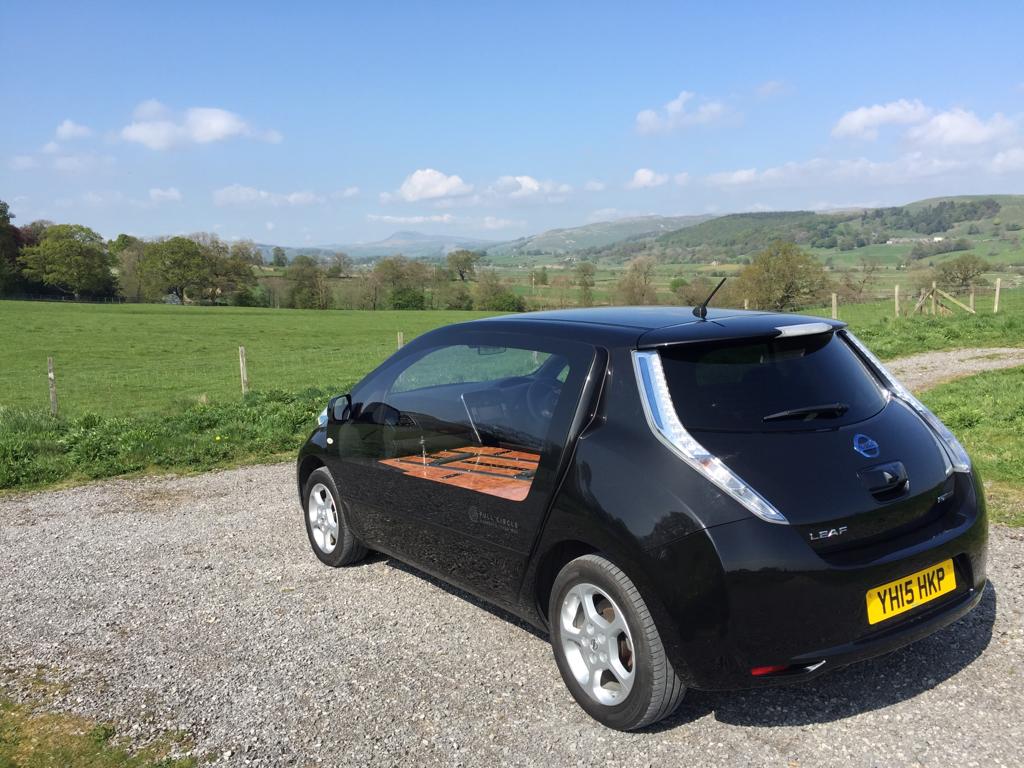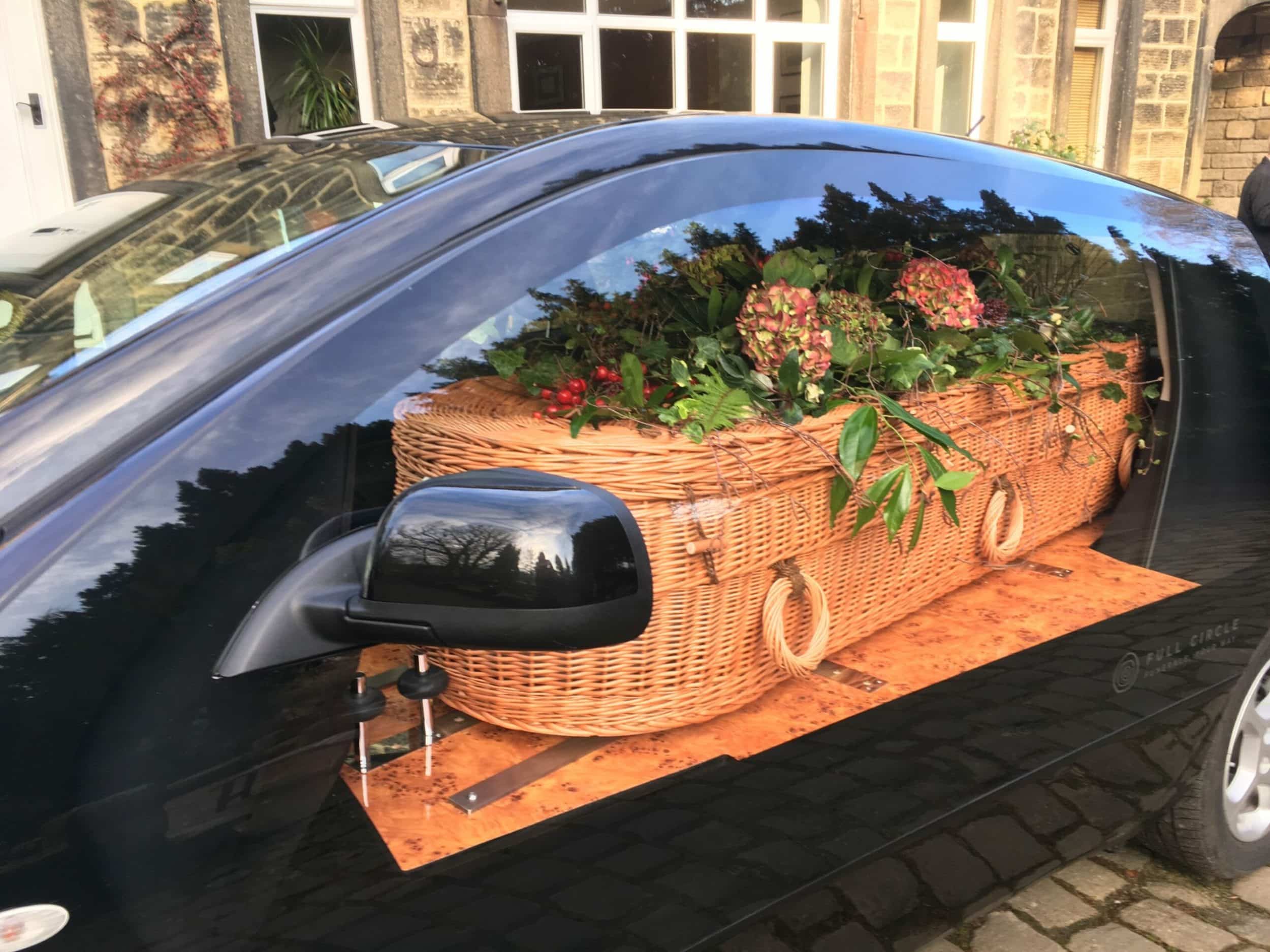 Other things to consider
There are several other things to consider when contemplating making greener choices:
Avoid embalming to ensure that formaldehyde does not leak into the ground after burial
Ensure that flowers are sourced locally, or handpicked from your own garden
Avoid use of cellophane and oasis in floral arrangements, and aim to use only natural, biodegradable materials
Minimise the use of funeral stationery and ensure that any paper used is recycled
Choose a memorial location which you can visit without having to travel far by car