CALL NOW
Cremation
Cremation involves placing a body (and coffin) inside a very hot machine called a cremator. At the end of this process, ashes remain and are returned to you.
Crematoria are usually set in peaceful locations and have an area where you can visit after the funeral service to remember the person who has died.  For ideas for ashes please scroll down.
Read more….
If you choose a cremation, the service can be the crematorium or can be in any other venue of your choosing (such as a church or private venue). Most crematoria allocate specific time slots (20-30 minutes) and you may wish to consider booking a "double slot" if you wish to hold a longer service. It is possible to have a very small and intimate service or to accommodate much larger groups.
In some crematoria, there are facilities to provide webcasts or record the service on DVD. Many people use this option if there are friends or family who are not able to attend the service. If this is something you would like to consider, we can provide you with further information.
Please note, funeral directors are not responsible for the setting of cremation fees. These are set locally and are standard throughout the chosen area.
Direct cremation
Direct Cremation means that the body is taken from the funeral director to the crematorium and cremation takes place without a service, or any friends or family in attendance. The ashes are then collected by friends or family at a later date. With a direct cremation, you are able to visit the person who has died in the funeral home and the time, date and location of cremation are decided by the funeral director.
People may choose a direct cremation if they do not want the 'fuss' of a funeral or because they don't feel that they can relate to a traditional funeral. Others choose this option as they plan to hold a commemorative service later.
Some are choosing direct cremation because it is perceived to be the cheapest option. Although this is often the case, it is also possible to plan an affordable funeral or cremation which is less restrictive.  We offer two different direct cremation services at Full Circle and please contact us if you would like to know more.

Burial
Burial involves interring someone who has died into the ground.  We are fortunate to have many different options for burial, ranging from local authority cemeteries and churchyards to woodland and natural burial grounds.
Traditional Burial
A traditional burial involves the internment of a body, usually in a deep grave at a cemetery or churchyard. Cemeteries tend to be located away from churches whilst a churchyard is either in the grounds of the church or very nearby.
If you choose a traditional burial, you can still be creative and personalise your funeral. There are still a wide range of choices of transport, coffins, service location and regarding what you would like to happen around the graveside. Music could be played, readings or poetry can be read, toasts made and personal tributes may be spoken. A combination of traditional and more modern elements within a funeral may be appealing when someone has a diverse group of family and friends.
You can be buried without a religious service taking place, however for a burial in a church graveyard on consecrated land (land which has been declared sacred by the church) a Church of England service will usually be required.
Cemeteries tend to have a more modern look and feel. A number of cemeteries are non-denominational, and so most types of funeral service or ceremony can be conducted there. However, there are some which do have separate areas for different religious groups.
Natural / Woodland Burial
Natural and Woodland Burial Grounds are becoming a more popular place to be buried. In essence, the body is buried less deep than in a traditional burial and is able to decompose in a more environmentally manner. In many cases a tree, shrub or flowers are planted on, or near, the burial site.
In the majority of natural burial grounds only biodegradable coffins and memorials are accepted. In some burial grounds it is not possible to plant individual trees on plots, however, the environment around is natural and the serene space allows for quiet reflection. Some natural burial sites use flat wooden plaques with a basic inscription or there may be a separate memorial garden where stone inscriptions can be arranged.
As with any burial, it is possible to have the service at the graveside or in a separate location prior to (or after) the burial. The service could be conducted by a religious or non-religious celebrant or by friends and family. Some Natural Burial Grounds have their own venue where services can be held.
If you are interested in a natural burial then we would suggest that you visit your local site, where you will also be able to ask questions of the managers who run the site. We are sure that on your visit you will be taken in by the spectacular surroundings and the peaceful environment!
If you would like more information about natural burial grounds, please contact us to discuss the sites and the options available.  A natural burial is often considered by people who are considering greener funeral choices.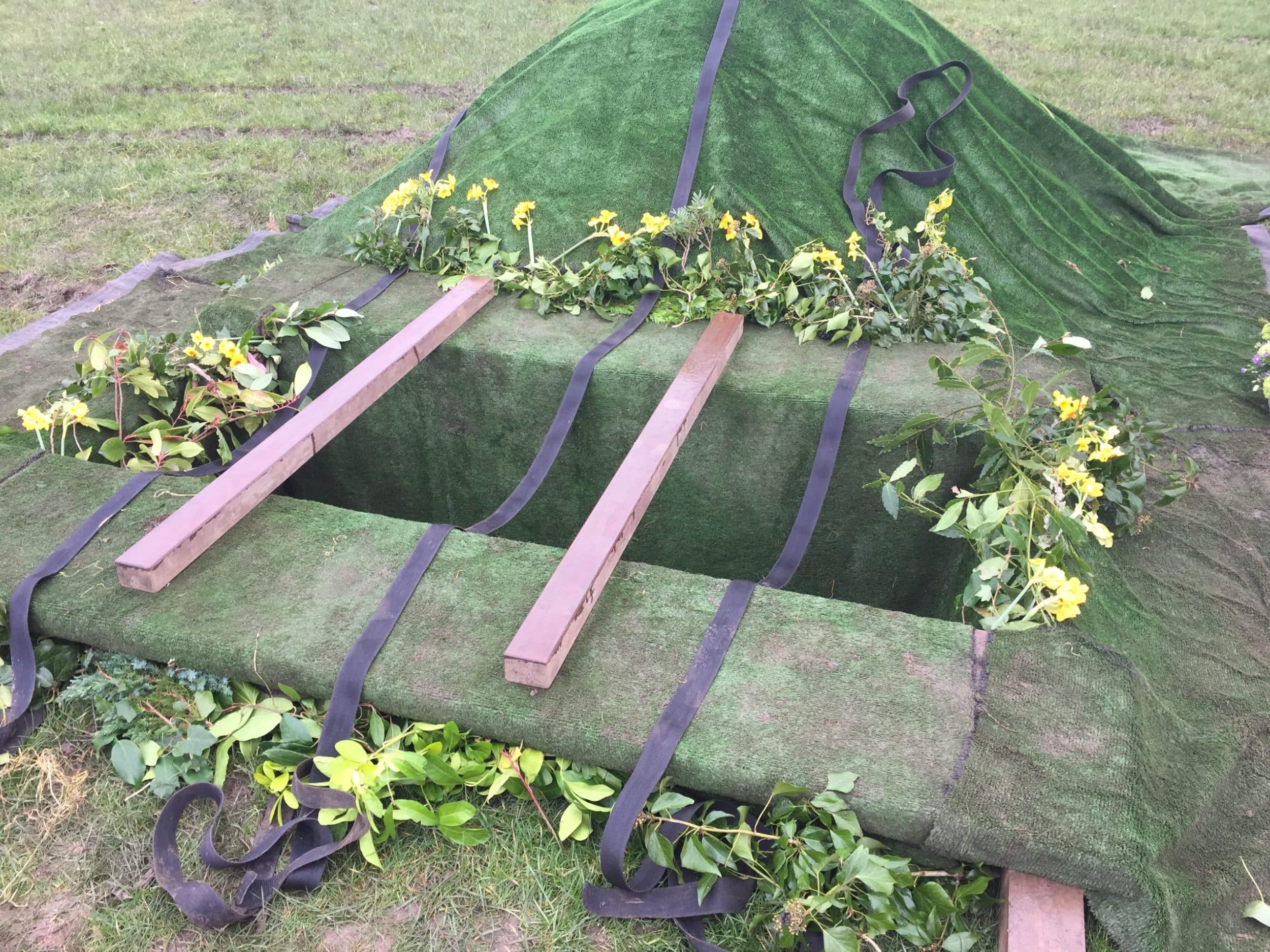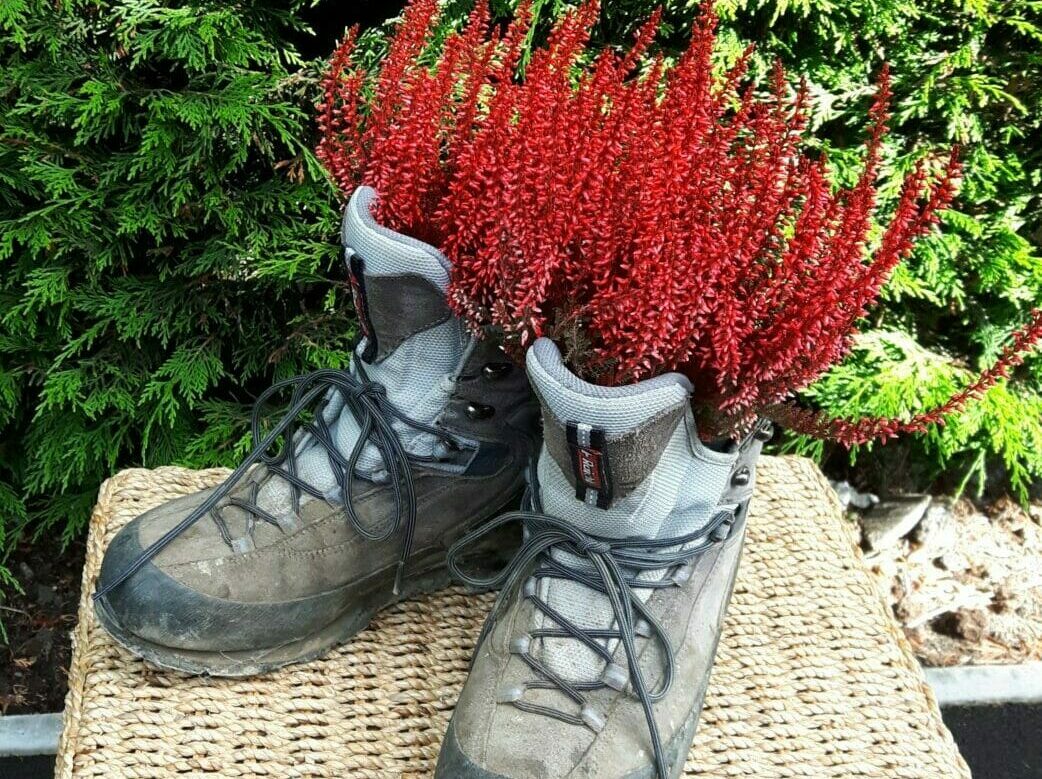 Ashes
Once the cremation has taken place, you then decide what you would like to happen with the ashes. There are different options you can consider, some more traditional and others slightly more alternative or unique, which include:
Scattering at a favourite place – if you wish the ashes to be taken out of the country, please tell us so we can provide the relevant documents for you
Scattering them in the memorial garden at the crematorium – you may choose to be present or, if you prefer, crematorium staff can scatter them for you
Burying them, perhaps with another member of the family who has died
Using a bio-urn to grow a tree from around the ashes.
Having some or all of the ashes made into keepsakes such as jewellery, art pieces and wind chimes
Using the ashes within a Teddy Bear urn