CALL NOW
Music for wellbeing at Full Circle Funerals
We are modern funeral directors and in keeping with our holistic approach to delivering the best care, we understand that our wellbeing is affected by many different things.  Writing songs and playing or listening to music can be a powerful way to remember someone who has died, can help express emotions, and often has a positive impact on wellbeing.
Read more….
Many people enjoy listening to music. We can be quite particular about what style or artist we prefer and where and when and in what situation it feels right to hear it. We naturally make thoughtful choices about music depending on our needs, whether this be the soothing sounds of panpipes and nature if we are relaxing, classical music if we are studying or perhaps electronic dance music if we are exercising. Whatever your musical preferences, in many situations we select music to encourage a particular mood and state of mind.
Listening to music does not just alter our brain chemistry, but also can have a positive effect on our body. Research has shown music can have a positive effect on both hormonal activity and neural function and as a result support the body's own immune and regenerative process (Harvey, 1987). The hormone changes also contribute to the feeling of reward and pleasure associated with listening to music and can lower stress and anxiety.
Studies have also suggested music may enhance the cognitive function in the elderly (Hars, 2014) (Satoh 2014). It has also been shown to improve quality of life for people living with Dementia (Vasionte, 2013).  Researchers have also noted that certain styles of music have characteristics that can reduce blood pressure.  For example, instrumental music, music with few changes in volume or rhythm, pleasant harmonies and use of repetition have all been associated with positive benefits.
References
Cassandra D. Gould van Praag, Sarah N. Garfinkel, Oliver Sparasci, Alex Mees, Andrew O. Philippides, Mark Ware, Cristina Ottaviani, Hugo D. Critchley. Mind-wandering and alterations to default mode network connectivity when listening to naturalistic versus artificial sounds. Scientific Reports, 2017; 7: 45273 DOI: 10.1038/srep45273
Harvey, A.W. (1992). On developing a program in MusicMedicine: A neuropsychological basis for music as therapy. In R. Spingte, & R. Droh (Eds.), MusicMedicine (pp. 71-79). St. Louis: MMB Music.
Hars M, Herrmann FR, Gold G, et al. Effect of music-based multitask training on cognition and mood in older adults. Age Ageing. 2014;43: 196-200
Satoh M, Ogawa J, Tokita T. The effects of physical exercise with music on cognitive function of elderly people: Mihama-Kiho project. PLOS One. 2014;9e25230
Vasionte I, Madison G, Musical intervention for patients with dementia: a meta-analysis. J Clin Nurs. 2013:22:1203-1216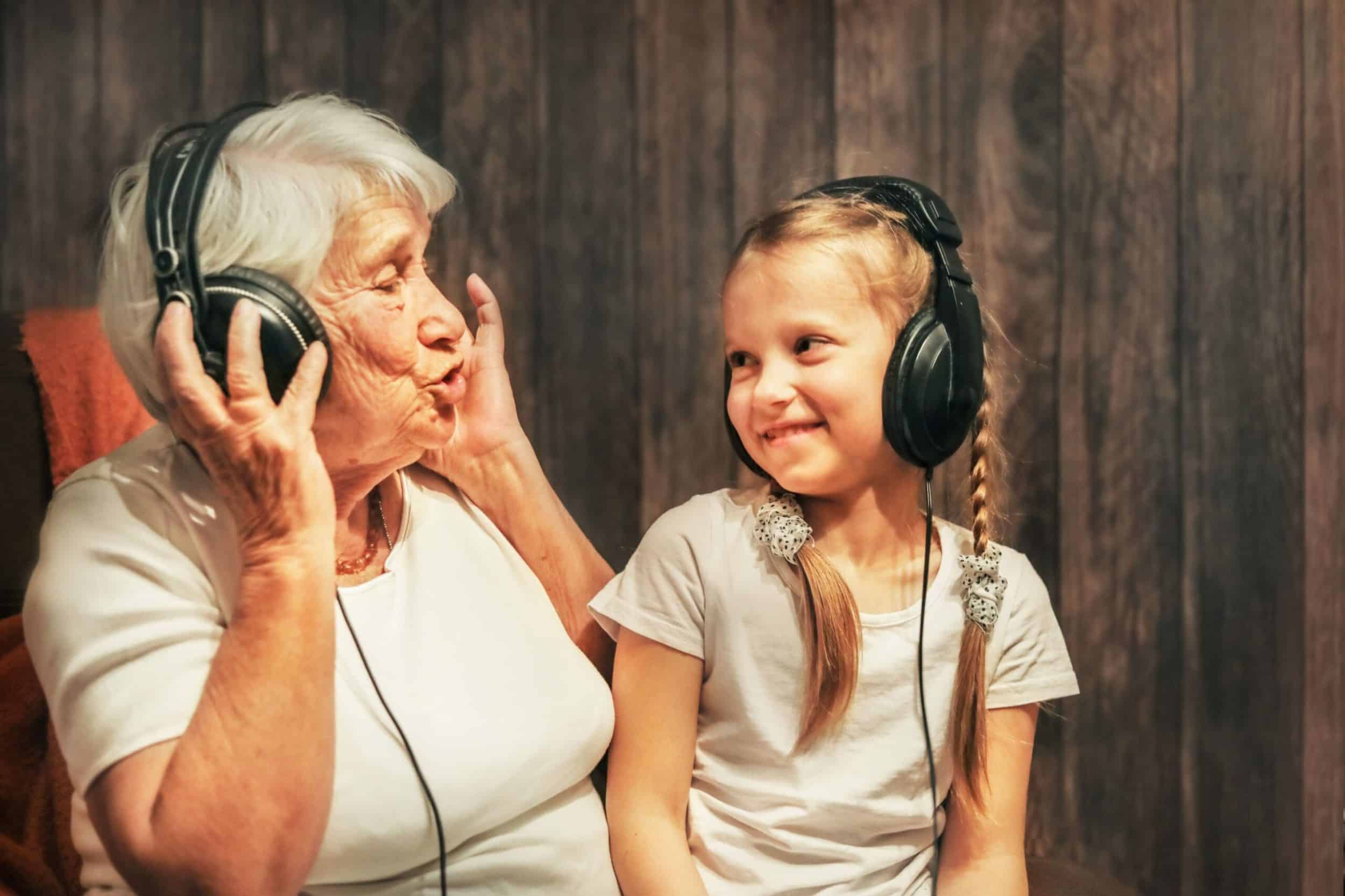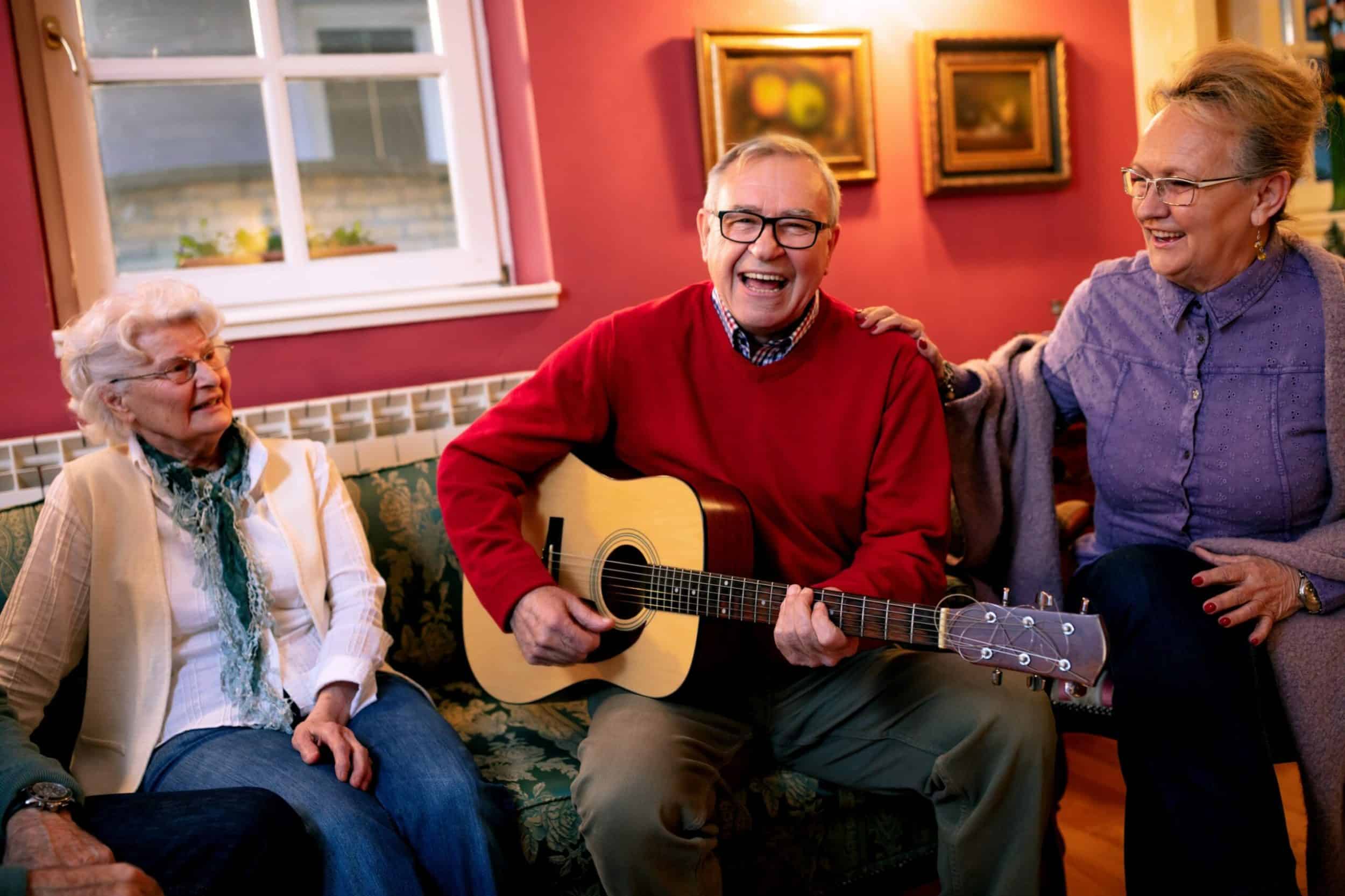 Music and sounds for relaxation
For many people, music helps them to relax, and they intuitively recognize that it is good for their physical and mental health.  Some music is regarded as more "relaxing" than others, but we are all individuals, and some people feel more relaxed listening to rock music, jazz, or opera!
If you don't already know which types of music you find most relaxing, or you would like to try something new then you might like to have a look at some of the suggestions below:
Read more….
The feeling of relaxation and calm we experience when we are in nature also has a directly positive effect on our bodies. Research has shown listening to the sounds of nature increases the activity in the parasympathetic nervous system (associated with the relaxation of the body) as opposed to artificial sounds (Cassandra, 2017).  Our natural environment has benefits for our wellbeing that go beyond the sounds we experience there.  "Design for wellbeing" and "Biophilic design" are based on the principle that our physical environment can have a positive and meaningful impact on how positive, open, and optimistic we feel.

Music and bereavement
When we listen to familiar music the part of our brain responsible for autobiographical memories is activated. This specific music serves as a soundtrack to a film that starts playing in our heads, conjuring up imagery and the feelings associated with it. Whether it be your first dance at a wedding, a playlist whilst travelling or just the way your dad danced in the kitchen whenever Stevie Wonder was on the radio, you are transported to a particular moment.
Read more….
Because music so often features in our lives in special moments in time and often with significant others, music memories carry with them the feelings associated with the memory they hold.  This can be particularly pertinent for people who have been bereaved and music can be a helpful way to remember, develop continuing bonds and to help express both positive and more difficult emotions.  We can remember important people in our lives through the music we shared with them or through music that enables us to connect with them. It can provide a safe space to remember the good times and provide quiet reflection in the difficult times.
In addition to listening to music, there are other ways that music can be helpful after a bereavement.  We have shared a few options and suggestions below but please don't hesitate to get in touch if you have any questions or if you would like to talk through your individual circumstances.
It is possible to create a vinyl record, which contain a small amount of ashes.  The record might include music, voice recordings or other recorded sounds of your choices
You might like to create a specific playlist (or something tangible, like a CD) with music that specifically reminds you of the person who has died.  There are several websites that could support you with this
People living with terminal illnesses or who have been bereaved, might find it helpful to write and record their own original song.  The Swan Song project provides support for anyone who would like to consider this further