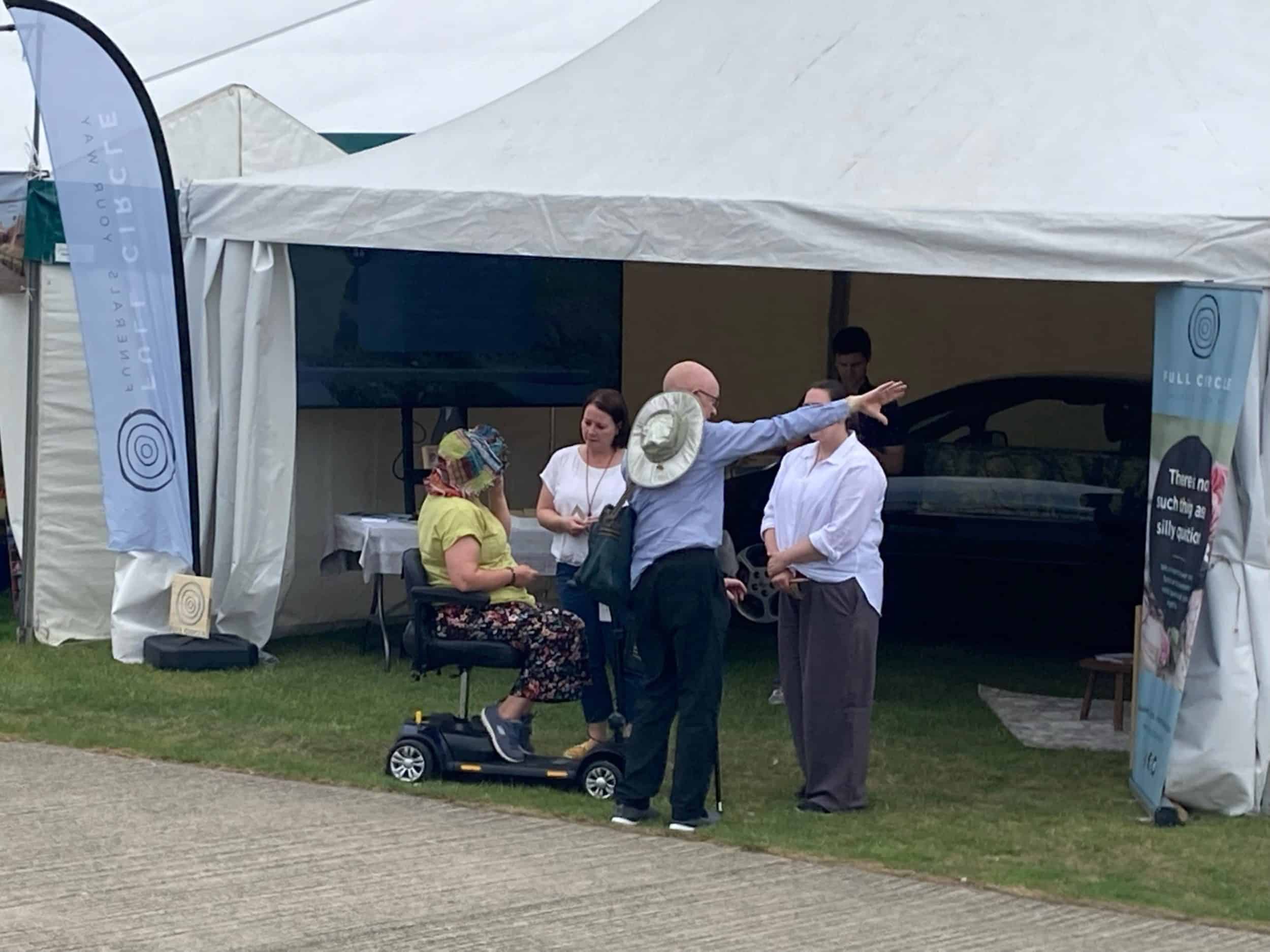 Team Full Circle Talk Funerals at the Great Yorkshire Show
This is the second year that we have had a stall at the Great Yorkshire Show and it is proving to be another hot one!  With over 18,000 visitors it is a great opportunity for us to raise awareness about funeral choices and challenging some outdated perceptions about funerals and funeral care.
We have already met some interesting and fabulous people and as always, many people have some personal experience that means they have a natural interest in wanting to know more about funerals and bereavement.  We brought our 100% eco-hearse along, which is always a head turner and conversation starter.
Much of what we do is to raise awareness of funeral choices and help to make conversations about funerals and bereavement more accessible to everyone.  Our social media, podcasts and funeral self-help book  all have one common purpose – to help people to know how to create events which promote connection and wellbeing after bereavement.
As a society we still have some reluctance to talk openly about death, dying and bereavement but it can be done in a gentle, empowering and positive way – so if you are heading to the show in the next few days, come and find us at stand 183!