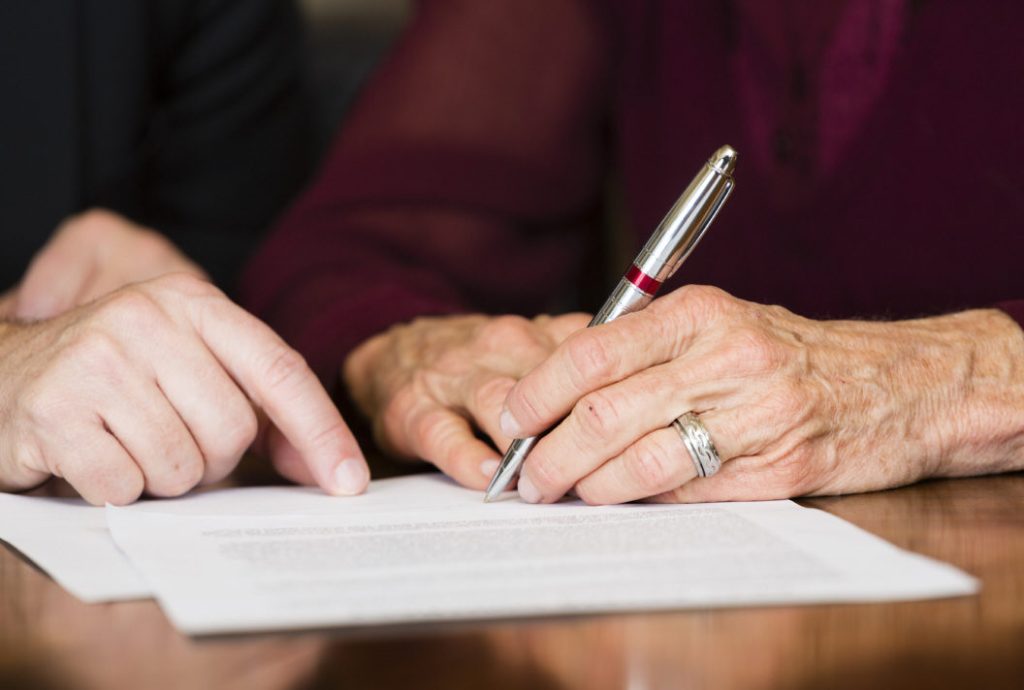 At Rucklidge Law we get lots of questions about Wills, so we've pulled together the top 5 questions to help you to understand them in a bit more detail.
What is a Will?
A Will is a legal document that outlines your wishes in the event of your death.  Your wishes might cover who cares for your children, what happens to your property and how your finances are managed.  No matter your relationship status is, if there is something that you would want to make sure happens if you die, then you should consider making a will.

Does a spouse not get everything if the other person dies?
Many people believe that if a person dies their partner will inherit everything.  Unfortunately, this is not the case, if you die without making a Will, your partner will not automatically receive everything.  Dying without a Will in place is called 'dying intestate' and there are rules which take into account the value of your estate and your children.

What happens to my partner if I die, do they inherit?
This is another common misunderstanding.  Unmarried couples have no legal rights to each other's estates if the other person dies intestate.  It's really important to have a Will in place, to make sure that your partner gets what you would want them to in the event of your death.

What decisions will I need to make in my Will?
You can make decision about all sorts of things in a Will.  Common decisions include:
Legal Guardians – people who you trust to care for your children until they reach 18
Vulnerable people – protection and care of any vulnerable loved ones
Your Funeral – you can specify exactly how this should take place
Executors – you can choose the people that you trust to carry out your wishes
Gifts – If you want your belongings to go to specific people or sums on money
Pets – you may want to specify who should look after your pet if you die.

Which type of Will do I need?
There are a few different types of Wills, designed to meet different people's situations.  Some can be complex, some are straightforward.  Two of the most common are:
Single Will – for single people or those with different wishes to their partners
Mirror Will – for couples that have almost identical wishes.

Rucklidge Law is a family-owned law firm, covering the Yorkshire area.  We specialise in helping people to plan for the future.  As well as Will Writing, we also help our clients with Lasting Power of Attorney and Probate services.
Contact Rucklidge Law for a free 30-minute legal consultation.
Email us at [email protected]
Call us on 01904 806031