CALL NOW
Full Circle Grief Podcast
We are modern funeral directors who are committed to improving the wellbeing of every bereaved individual. As part of this mission, we want to support conversations about bereavement, mental health, death, dying and grief by talking to those who have been directly affected.
A Safe Place to Breathe – Conversations about Love, Life, Loss and Grief
In our Full Circle grief podcast, we speak to people who have first-hand experience.  Individuals who have generously given their time to speak with us include members of the public, professionals within mental health fields, clinical staff on cancer wards, death doula's, celebrants and many others.
Most of the people who have contributed have their own personal journeys to share, which we believe will help others to cope with loss and grief.  The professionals explain how their jobs affect them personally, and we will how talk about the services they provide.
Our hope, is that with these conversations, we will begin to lift the tension, anxiety and apprehension around talking about loss, bereavement and grief and contribute to people feeling able to talk about these subjects more openly again.  You can read more about our reasons for creating a podcast in our blog.
The discussions we have embarked upon are not always easy, but we feel that it is important to allow gentle conversations about death, dying and bereavement back into our lives in way that is healthy, positive, supportive and promotes better wellbeing for every bereaved individual, family and community.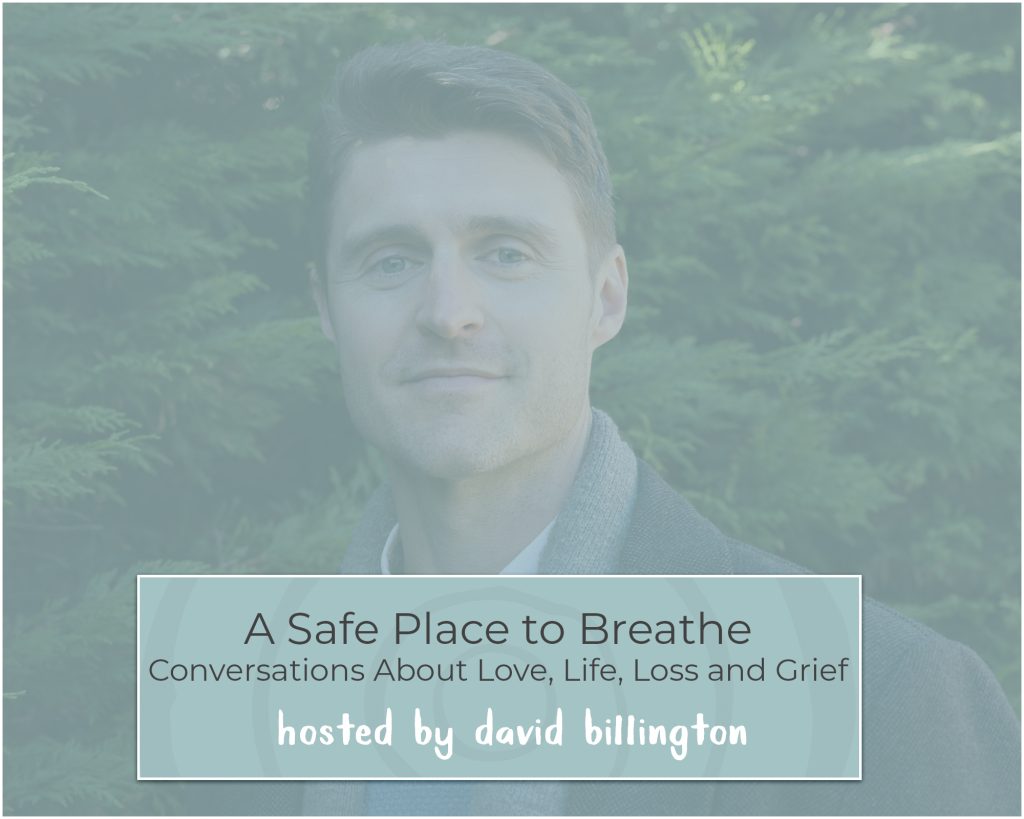 Podcast Snippets
You can listen to a small snippet of one of the latest podcasts or listen to the full version at Spotify or Apple Podcasts using the links below.
Found the snippets interesting? View the full episodes for free below!
Podcast Reviews
"A really fascinating listen, covering many different aspects of one person's journey with grief and loss. Really interesting to hear Laura's personal story that resulted in her becoming a grief and loss coach." – Jane Robinson (Leeds Bereavement Forum)
'Laura tells her story and all that she has been though in a very clear and insightful way and there could be a lot in this podcast that others would pick up on and find helpful. She is remarkably honest and open too. I think the 'graph of losses' and how this aided her own understanding is certainly something other people could use to good effect. Definitely helpful for those who are bereaved and those who work with bereaved people.' – Anne Barber (Child Funeral Charity and Civil Ceremonies)
'Well done Full Circle Funerals for launching this important, moving, informative podcast. Very much looking forward to the next episode' – Poppy Mardall (Poppy's funerals)

Grief Podcasts
There are many resources available to support people with grief, loss and bereavement.  If you are aware of what is available then you are more likely to find something that is helpful for you.  Many of us now enjoy audiobooks and podcasts, especially as we travel or need to give our eyes a break from reading and screens
In addition to the Full Circle podcast there are many other grief podcasts available and we have listed a few for you to consider.  You will probably find that some resonate more with you than others so you might like to try a few different ones before deciding which one you find most helpful.
Griefcast: Funny People Talking About Death – hosted by Cariad Lloyd it describes itself as considering the "human experience of grief and death". It has won many awards and it very highly regarded
Terrible, Thanks For Asking – hosted by Nora McInerny, this grief podcast focusses on talking honestly about pain, awkwardness and loss
Good Grief – hosted by Sam Sabin is a serialized podcast where she shares her own everyday experience of grief and loss
What's Your Grief – this fabulous grief podcasts describes itself as "gabbing about grief", "chatting about coping" and "gossiping with the grief gals"
Grief Out Loud – hosted by Jana DeCristofaro welcomes us to open up the often avoided conversation about death and grief and shares stories and practical tips with listeners
Grief Relief – hosted byMoe Provencher describes itself as talking "with people about loss and the ways it changes us – our bodies, our behavior, our minds, our hearts, our lives"
Coming Back: Life After Loss – hosted by Shelby Forsythia (Intuitive Grief Guide), explores the ideas, resources, and stories that help us "come back" to life after death, divorce, illness and other losses